The QUEST Conference and EXPO is the best source for new technologies and proven methods for Quality Engineered Software and Testing. In the months leading up to each QUEST Conference, QAI Global Institute is proud to host a series on complimentary webinars focused on a variety of important topics in software quality and testing. Each webinar in this exclusive series will be presented live by a industry expert – providing insights to assist IT, QA, and Software Testing professionals in the field. We invite you to participate in any or all of the webinars, and join us at the QUEST Conference to continue the conversation! Live webinars are available through both desktop and select mobile devices. Once you register for a webinar, you will receive a confirmation email with a link to join the event. View system requirements in advance to ensure you that your desktop or mobile device is ready to connect with the event.
Agile Management Webinar Series – Part 3 – Building the Agile Management Solution with Murray Cantor
Apr 13, 2016 | 12:00 PM EDT
Register Now | This third webinar discusses how one builds a roadmap for based on your organization's attributes. These include your mix of work, your goals, size of your organization, and quality and availability of relevant data. The following steps in building the solution will be discussed:
• Agile goal setting
• Current agility assessment
• Standardization of work product and state transition plan
• Refactoring your organization to align with work products
• Building the integrated sense and respond loops
o Enterprise goal alignment
o Derived measures and data
Agile Management Webinar Series – Part 2 – Agile Management Best Practices with Murray Cantor
Mar 16, 2016 | 12:00 PM EDT
View Webinar Recording | Download Presentation Slides
This webinar drills a bit deeper into the principles introduced in webinar 1. This webinar introduces specific techniques that, when applied, enable organization agility. These include:
• Defining process and governance in terms of work products and not activities
• Creating organizations that can communicate and learn efficiently
• Measuring progress for innovative efforts
• Aligning measures with goals
• Using measures to as an alignment tool
Agile Management Webinar Series – Part 1 – Agile Management: What and why with Murray Cantor
Feb 17, 2016 | 12:00 PM EST
View Webinar Recording | Download Presentation Slides
Agility is more than a set of development processes such as scrum. Agility is the ability to detect and react quickly and well to change. This webinar provides insights to any manager who is either managing Agile software teams, desires to have a more agile organization, or both. We will the tradeoffs in going Agile at the organization level and present approaches to the fundamental challenges in Agile transformation:
• Balancing control and autonomy
• Scaling agility
• Meeting commitments for innovative efforts
Pairwise Testing: What it is, When to Use and Not to Use with Philip Lew
February 18, 2016 | 12:30 PM – 1:30 PM EST
Register Now | Many defects only occur when a combination of inputs or events occur that interact with each other. However, if you were to test every combination of inputs it may take years especially with today's complex systems.  How do you choose which combination of inputs? Pairwise testing. Pairwise testing is a combinatorial technique for reducing the number of test cases without drastically compromising functional coverage, in order to get more 'bang for the buck'.
Philip Lew explains the nuts and bolts of pairwise testing, how to incorporate pairwise testing into your test design and planning, and when to use other combinatorial techniques. Learn about some of the tools that can be used as Phil examines when and when not to use pairwise testing, some of its advantages and limitations. He'll also provide a live demonstration of using pairwise testing and more.
Learning Objectives
What is pairwise testing and what are it's advantages and disadvantages.
When to use pairwise testing and how.
How and when to use other combinatorial techniques beyond pairwise testing.
About the speaker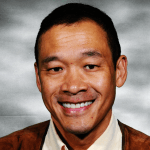 Philip Lew, CEO of XBOSoft, oversees strategy, operations and business development since founding the Company in 2006. His broad experience spans across deep technical expertise as a software engineer, advising on technology and business processes to founding companies such as Pulse Technologies Inc, a leader in contact center systems integration, until it's acquisition by EIS International. In a space of 25 years he has served as an Ernst and Young Consultant, led the Systems Integrations Services Group at EIS, held roles at executive level both in USA and Europe and serves as an Adjunct Professor at Alaska Pacific University. As well as presenting at leading worldwide conferences such as STPCon, PNSQC and Better Software East-West, StarEast-West, his papers have been published in ACM, IEEE, Project Management Technology, Telecommunications Magazine, Call Center Magazine, TeleProfessional, and DataPro Research Reports.
Metrics That Matter – In the Context of Software Testing and QA with Bernd Haber
March 24, 2016 | 12:30 PM – 1:30 PM EDT
Register Now | Often times, IT Management has little patience or time for detailed test status reports because the metrics are hard to interpret. By the same token, they misunderstand the objectives of software testing. Hence, the perception of testing is that it is an effort to improving solution quality,  that it is considered a linear and independent task, and that test results are assumed to stay valid over time. Control is an important aspect, maybe the most important, of any software project, including during the testing lifecycle. Significant time and effort (money) is invested in preparing testing dashboards with detailed metrics and reports. But, many wildly successful projects have proceeded without much control, like Google Earth or Wikipedia. This session reviews how different kinds of projects have different control needs and changing expectations of what can be controlled. It will present some alternative and less complex approaches to metrics and reporting.
Learning Objectives
Expand the understanding of a advanced software test metrics program and framework as related to KPI value levers, such as quality, productivity, maturity and cost
Provide a more nuanced insight in to the world of software testing metrics for testing practitioners and test project leads
Provide a reference point for test project leads to adjust an existing test metrics approach in order to accommodate senior leadership needs and expectations
About the speaker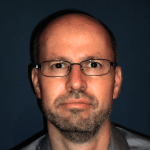 Bernd Haber is responsible for Accenture's North America Testing Service for the Products Industry Operating Group that includes clients in Retail, Life Science, Consumer Goods, Airline, Automotive and Hospitality. He is a senior executive member of Accenture Testing Platform, the firm's Global Testing Practice and Testing Community of Practice. Bernd specializes in the field of test strategy development, test operation transformation, process performance & quality assurance, as well as test metrics and measurements. He is one of the winners of 2011 Accenture's Inventor Award program as related to his patent-pending QA Metrics Dashboard solution. Bernd has been with Accenture for more than 22 years and holds a Master's degree in Mechanical Engineering and Computer Aided Manufacturing.
Compatibility Testing for Mobile Devices with Michael Yudanin
January 21, 2016 | 12:30 PM – 1:30 PM EST
View Webinar Recording | Download Presentation Slides
Mobile testing presents a number of challenges that require special attention. One of these is testing your apps and websites for compatibility with different mobile platforms. Mobile devices differ in terms of operating systems and their flavors, processing power, memory, display size, resolution – all this in addition to the familiar challenge of multiple browsers. Moreover, the mobile market is not only diverse but also extremely dynamic: new OS versions and new hardware show up quite frequently. How do we focus on what can cause issues rather than repeating all our tests on all platforms? How do we implement the principles of compatibility testing for the mobile market, covering the bases and minimizing risk without turning testing into a continuous nightmare and our cubicles – into smartphone warehouses? What are the relevant factors that determine on which devices and with which operating systems to test? What are the principal differences between testing mobile websites and native apps as far as compatibility is concerned? What are the criteria for deciding whether to purchase devices or rent a lab?
Learning Objectives
The main differences between mobile compatibility testing and compatibility testing for PC and Mac applications and websites.
The main factors that determine the selection of tests and platform combination for mobile compatibility testing.
Deciding whether to purchase multiple devices, rent a lab, or use a hybrid approach.
About the speaker
Michael Yudanin is the CEO of Conflair, a QA and testing company. He has been working on automating tests for mobile devices since before mobile apps and smartphones became commonplace. Michael developed RealMobileTM, a unique approach to using common automation tools to automate testing of mobile apps and websites. Among the large enterprises that have benefited from this approach to mobile testing are Home Depot, Bank of America, The Weather Channel, and Spirit Airlines. Michael is a frequent speaker at testing conferences and regularly delivers classes on test planning, requirements management, test automation, XML, web services testing, and other subjects.
How Agile are you? Creating a High Maturity Agile Implementation with Daniel Tousignant
October 13, 2015
View Webinar Recording | Download Presentation Slides
Understanding Agile maturity is key to having a successful Agile implementation. Like many maturity models and similar to the CMMI levels, Agile maturity can be measured from Level 1- Initial or "Ad Hoc" to Level 5 Optimizing or "Culturally Agile". Fortunately, the Agile Manifesto helps us create a roadmap to assess where we are in our path to Agility. By review the 4 values and 12 principles we know what questions to ask in order to assess our maturity. This webinar will help you understand the path to Agile maturity and how to gain access to a free self-assessment tool to gauge your organizations Agile maturity.
About the speaker

Dan is a lifelong project manager and trainer with extensive experience in managing software development projects. Based upon his experience, he has adopted Agile methods for developing and implementing software. He is also passionate about the Agile approach of leadership emerging from self-organizing teams. Dan has over 20 years of experience providing world class project management for strategic projects, direct P& L experience managing up to 50 million dollar software development project budgets, experience managing multi-million dollar outsourced software development efforts and strong, demonstrated, results-driven leadership skills including ability to communicate a clear vision, build strong teams, and drive necessary change within organizations. Dan holds a Bachelor of Science majoring in Industrial Engineering from the University of Massachusetts, Amherst and is a Certified Project Management Professional, Professional Scrum Master, PMI Agile Certified Practitioner and Certified Scrum Professional and is the owner of Cape Project Management, Inc.
Lean and Enterprise Agile Frameworks with Dr. David Rico
September 30, 2015
View Webinar Recording | Download Presentation Slides
Dr. David F. Rico will give a presentation on "Agile Enterprise Frameworks: For Managing Large Cloud Computing Projects," which are emerging models for managing high-risk, time-sensitive R&D-oriented new product development (NPD) projects with demanding customers and fast-changing market conditions (at the enterprise, portfolio, and program levels). Dr. Rico will establish the context, provide a definition, and describe the value-system for lean and agile program and project management. He'll provide a brief survey and comparative analysis of the pros and cons of emerging lean and agile frameworks such as Enterprise Scrum, LeSS, DaD, SAFe, and RAGE. Then he'll describe the Scaled Agile Academy's Scaled Agile Framework (SAFe) in greater detail (which is the de facto international standard for scaling the use of agile methods to the enterprise, portfolio, and program levels for both systems and software development). SAFe is hybrid model best known for "blending" megatrends such as lean and agile principles into a single unified framework, establishing an authoritative foundation for scaling agile methods to large-scale private and public sector programs, and unifying East (lean) and West (agile) into a common language for systems and software development that is both lean "and" agile. In addition to SAFe case studies, late-breaking developments on the use of "Continuous Delivery," "DevOps," and bleeding-edge "Unstructured Web Databases" at Google and Amazon to automate large sections of the enterprise value stream will be discussed (which has been successfully used by some of the world's largest firms to boost organizational productivity by one or two orders of magnitude).
About the speaker


Dr. Rico helps oversee a portfolio of large multi-billion dollar IT projects. He has been a technical leader in support of NASA, U.S. Navy, U.S. Air Force, and U.S. Army for over 30 years. He has led over 20 change initiatives based on Cloud Computing, Lean Thinking, Agile Methods, SOA, Web Services, Six Sigma, FOSS, PMBoK, ISO 9001, CMMI, SW-CMM, Baldrige, TQM, DoDAF, DoD 5000, etc. He specializes in IT investment analysis, portfolio valuation, and organization change. He has been an international keynote speaker, presented at leading industry conferences, written seven textbooks, published numerous articles, is a reviewer for multiple journals, and is a frequent PMI, INCOSE, ALN, and SPIN speaker. He is a Certified PMP, CSEP, ACP, CSM, and SAFe Agilist, and teaches at five Washington, DC-area universities. He holds a B.S. in Computer Science, M.S. in Software Engineering, and D.M. in Information Systems. He has been in the IT field since 1983.